---
These Metal Barbecue Skewers are made from high-quality food-grade stainless steel, providing excellent sturdiness, rust, and heat resistance, allowing you to apply more weight to each string without bending or twisting. These Barbecue Skewers are 20 pieces pack, your different needs for families and outdoor gatherings.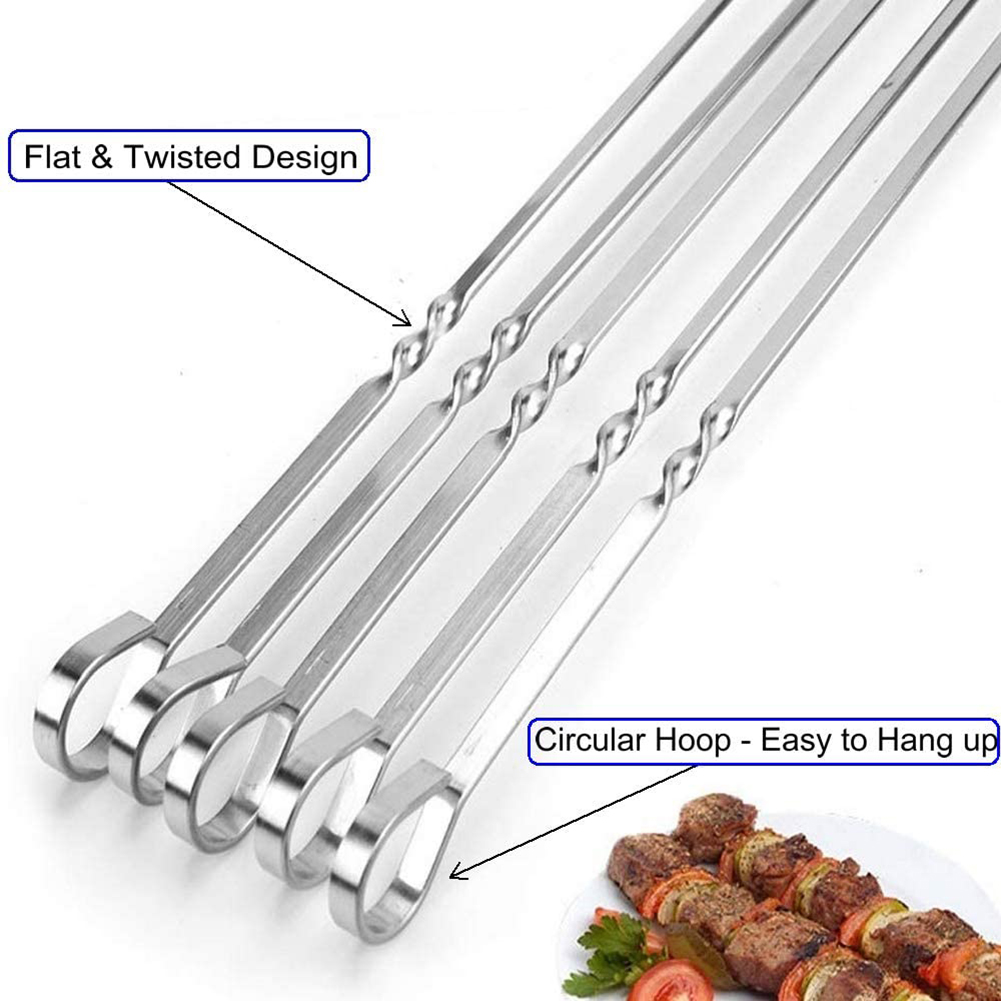 Each skewer measures 15 inches in length and 0.5 cm in width, long and wide enough to hold everything from any meat, vegetables, fruit kebabs, or for testing cakes! The flat & wide surface design stops the meat from rotating and slipping on the skewer. You can turn and cook them evenly, better than round skewers.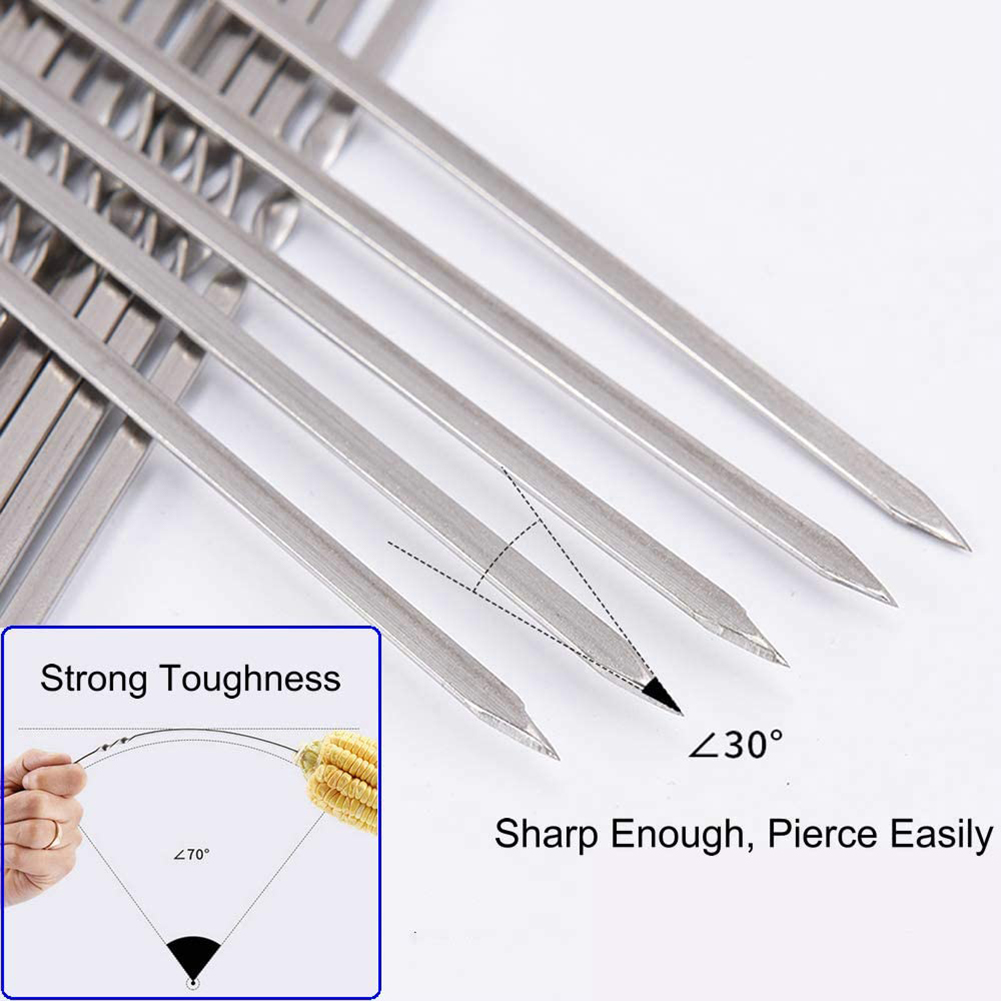 The ergonomic ring-shaped handle design makes the barbecue skewers comfortable, non-slip, and convenient to store and dry. These Reusable Grilling Skewers are ideal gifts for dad, husband, friends, or anyone who loves to barbecue.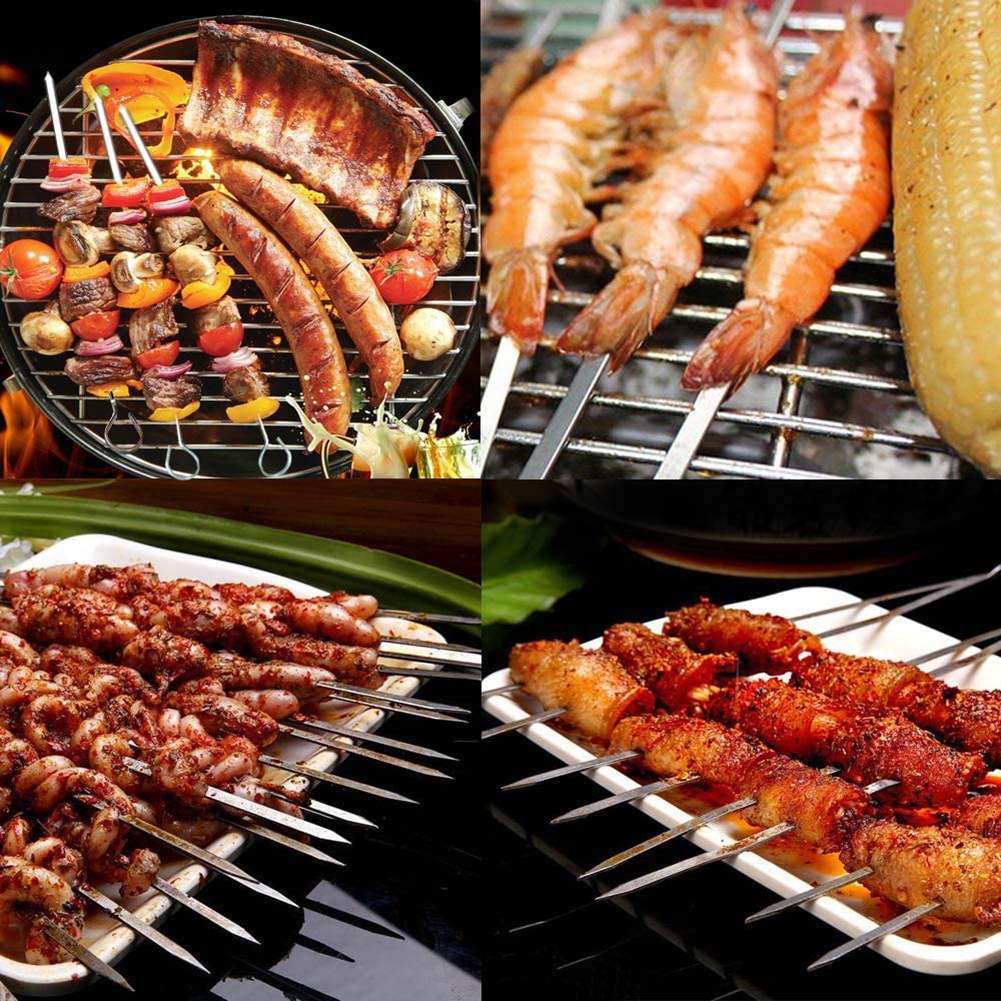 Features:
The Skewers are made of premium stainless steel.

which is food grade, rustproof, and heat resistant.

Easy to clean and reusable,

It is the ideal family barbecue feast partner.

SPECIFICATIONS
Tool Type: Forks
Size: 350*3.5*1.1mm
Barbecue needles: cooking tools
Barbeque stick: Flat needle
Feature: Heat Resistance, Non-S

tick

Material:

Metal



Metal Type:

Stainless Steel

Kit Number:

>12

Use:

BBQ Supplies

 
Package includes:
20x stainless steel barbecue needle or  Storage tube can choose!