---
Hummingbirds will Love it

Well-designed functional parts are made of shatterproof material. The transparent container allows you to monitor the nectar level at a glance, while the bright red color of the flower hole cover, end cap, and sling help the hummingbirds quickly identify the Red Flowers Hummingbird Feeder
as a food source. Your backyard may soon become their new favorite meeting place.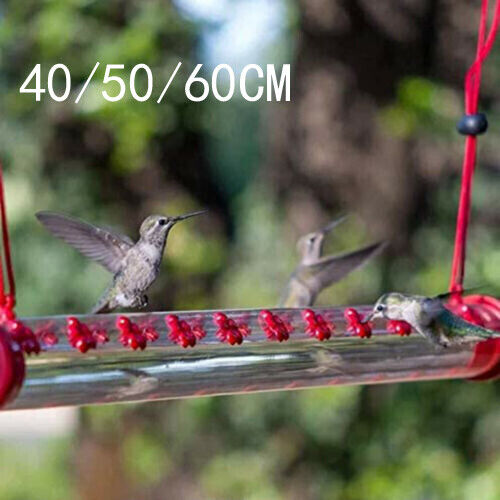 Easy to use Easy to fill and clean For easy filling, the Bird Feeding Tube is equipped with a mini funnel. You don't even need to remove the paper feeder to fill it up! After hanging the feeder and leveling it, just remove the rubber plug and insert the funnel for filling.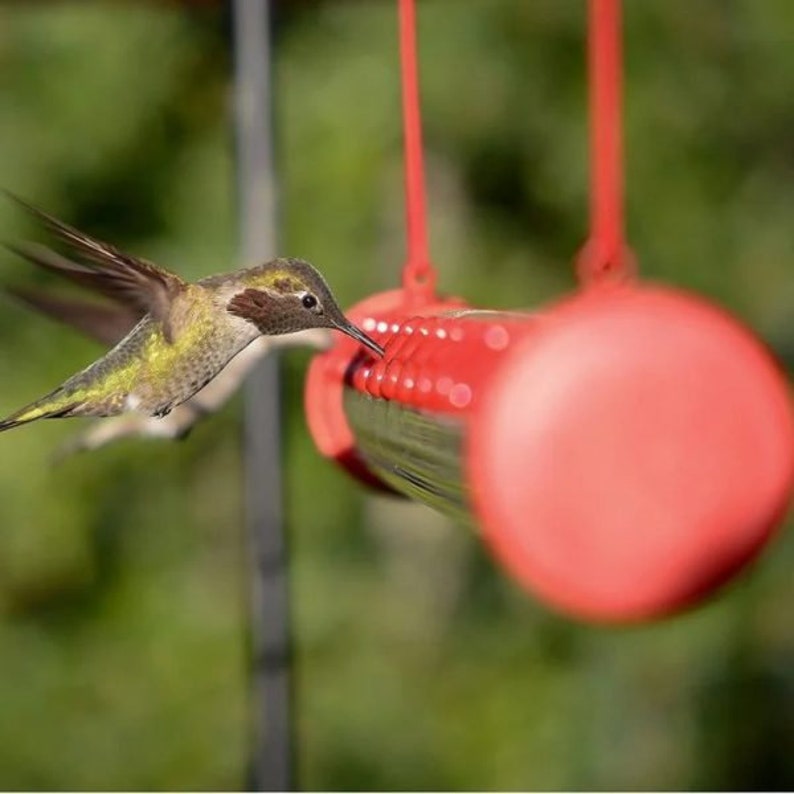 Unique appearance Only one Hummingbird Feeder can attract more hummingbirds to your yard. The Long Tube Bird Feeder provides a flute shape that can be hung horizontally, allowing hummingbirds to enter multiple flower-shaped feeding ports.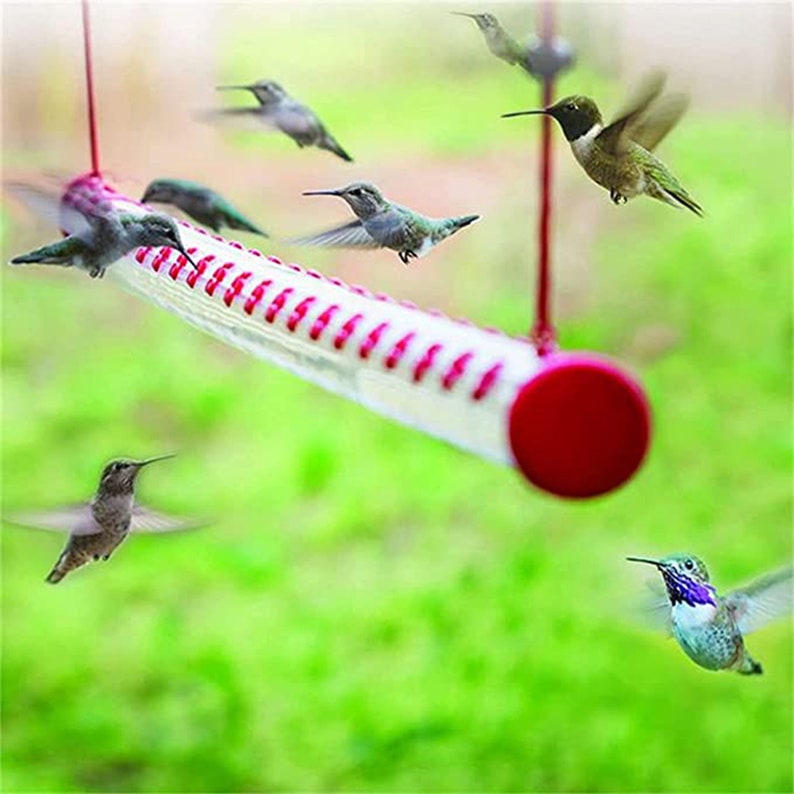 Design Provides a 360-degree view of the hummingbird in the horizontal direction. This design allows the hummingbird to observe the surrounding environment in all directions when eating.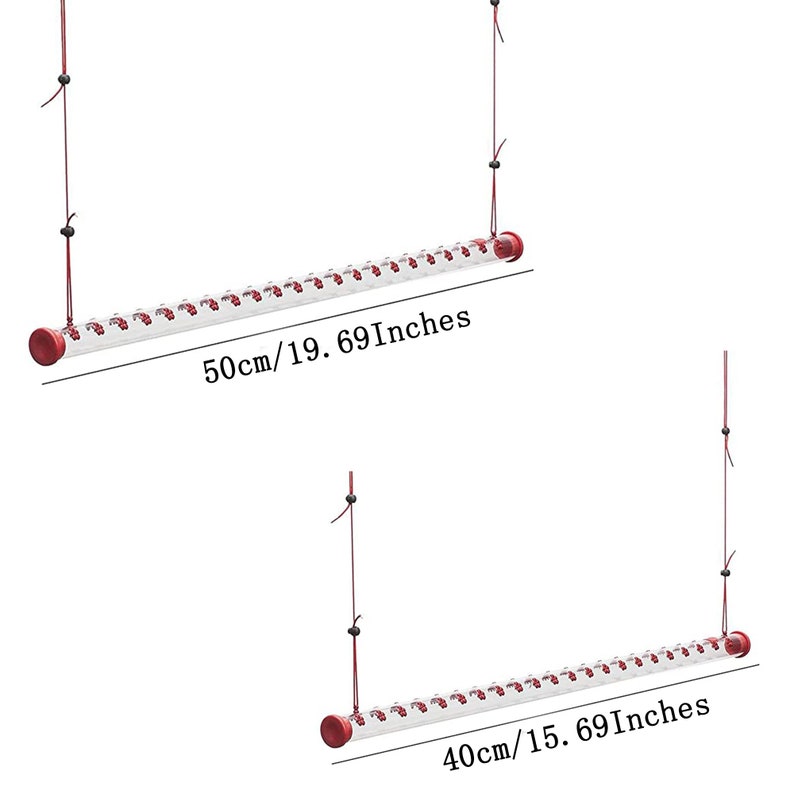 Features:
Made of high-quality plastic,
This bird feeder is durable,
Easy to clean.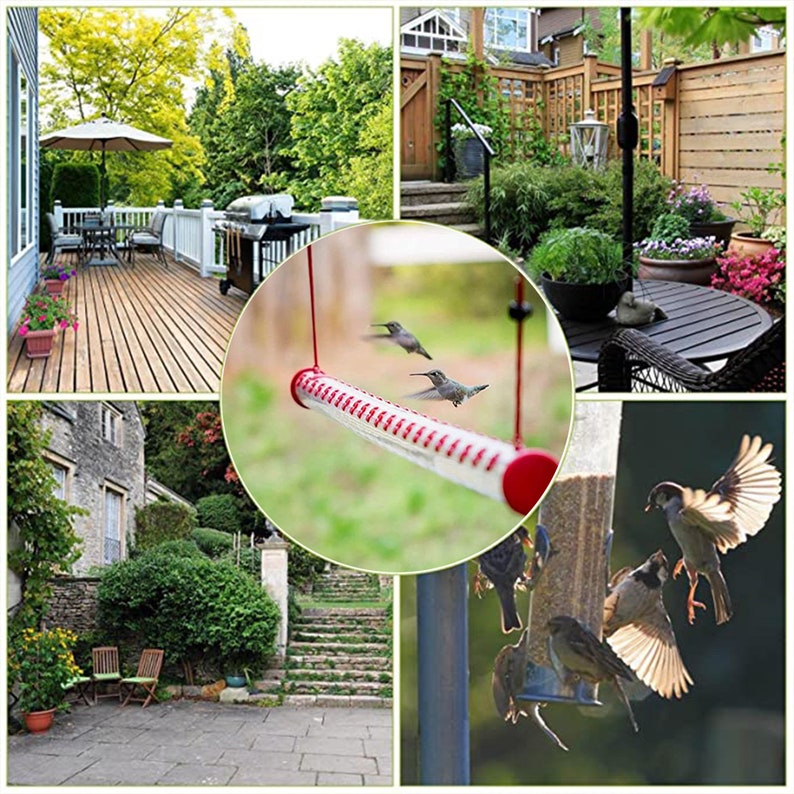 SPECIFICATIONS
Material:

Plastic

Type:

Birds

Feature:

Non-automatic

Size:

40cm,50cm,60cm

Suitable:

bird

Colour:

Flower style, red style