---
Garden Plant Tying Tapetool is made up of manganese steel, durable pressure foot, and makes your hook straps more stable. Non-slip and ergonomic handle. You can easily tie plants to support stakes and lines. This Tape Binding Machine with a plastic belt as the binding material and stitching needles to fix the belt.


Plant Tying Machine costs less time, so when farmers take care of the planting, we can have more time to do the other things as a sprinkler. And we can also increase the plant area due to its high efficiency. Widely usage Hand Tying Binding Machine can be used for different kinds of plants such as grapes, tomatoes, cucumbers, peppers, flowers and the branches of the plant.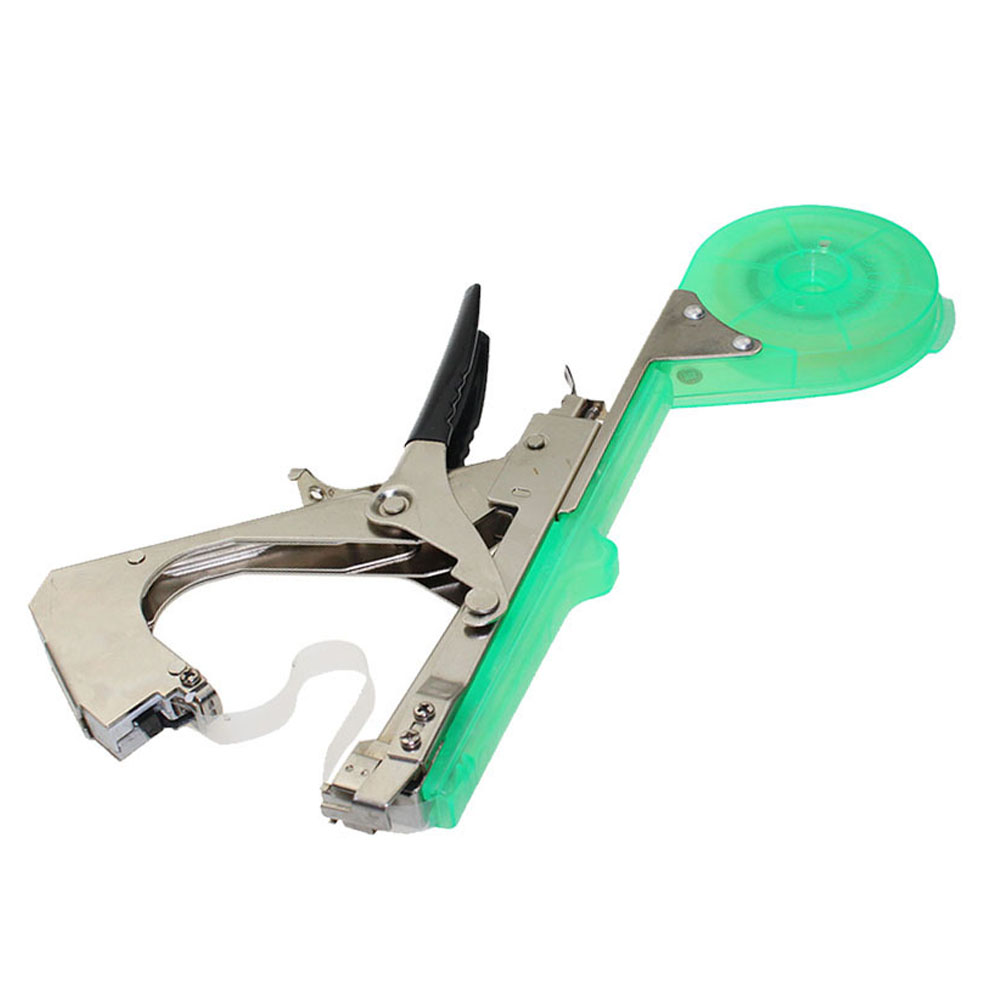 Vegetable Tapener Machine is easy to operate first you may pull out the strap then put the branch into the strap, press down, and release the binding machine. Package your plants effectively. Vegetable Stem Strapping Pruning Tool design adjustable width opening width can be adjusted at any time depending on the width you need which make your work more convenient.
Features:  
The binding machine is only 1.2 lbs, very convenient to take.

Very fast cost recovery.

One binding machine can save 3 works.

Labor-saving.

It can bind 3-4 times more plant than by hand in a unit of time.
Specifications
Material: Stainless steel
Color: Red
Blade: Taper Serrated Blades
Set 1 includes:
12 rolls Blue tapes
10000pcs staples
1pcs New Binding Machine

Set 2 includes:
12 rolls Red tapes
10000pcs staples
1pcs New Binding Machine
Set 3 includes:
12 rolls Red tapes
10000pcs staples
1pcs New Binding Machine